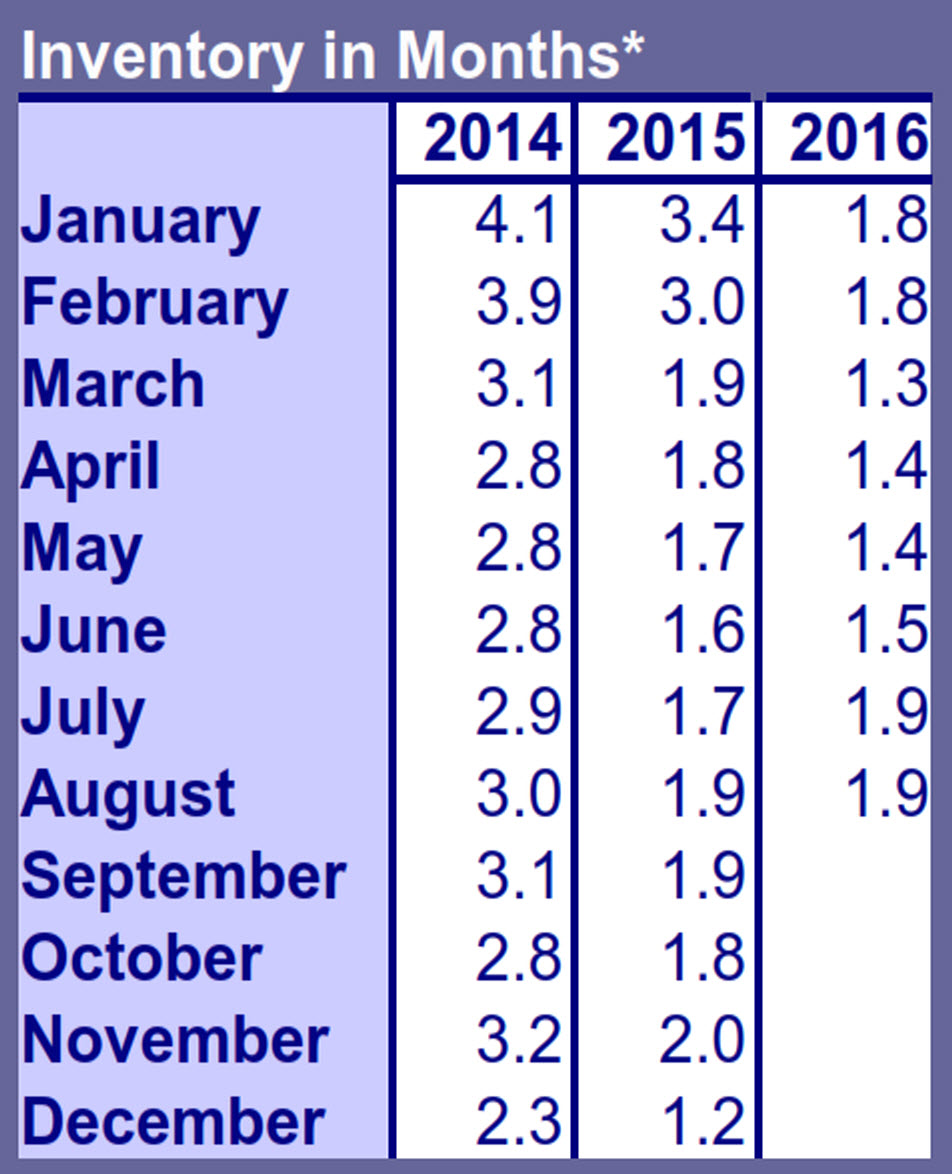 August brought more mixedreal estate numbers to the Portland metro area. New listings, at 4,203,fared 8.3% better than in August 2015 (3,880) but fell 3.9% shy of the 4,372 new listings offered last month in July 2016. Closed sales, at 3,001, fell 3.1% short of the 3,098 closings recorded last year in August 2015 but ended 8.1% higher compared to the 2,776 closings posted last month in July2016. Pending sales, at 3,325, fell 0.7% short of the 3,347 offers accepted last year in August 2015 but pushed 0.7% over the 3,302 offers accepted last month in July 2016.
Portland metro inventory remained steady in August at 1.9 months, and total market time increased by two days to land at 34 days. There were 5,645 active residential listings in the Portland metro area in August. Year to Date SummaryActivity has been mixed in 2016c ompared to 2015. New listings (30,646) are up 1.1%. Closed sales (21,573) are down 2.1% and pending sales (24,120) are down 2.7% for the year thus far.
Average and Median Sale Prices Prices continue to rise in thePortland metro area. Comparing 2016 to 2015 through August, the average sale price rose 11.2% from $353,200 to $392,600. In the same comparison, the median sale price rose 12.5% from $305,000 to $343,200.