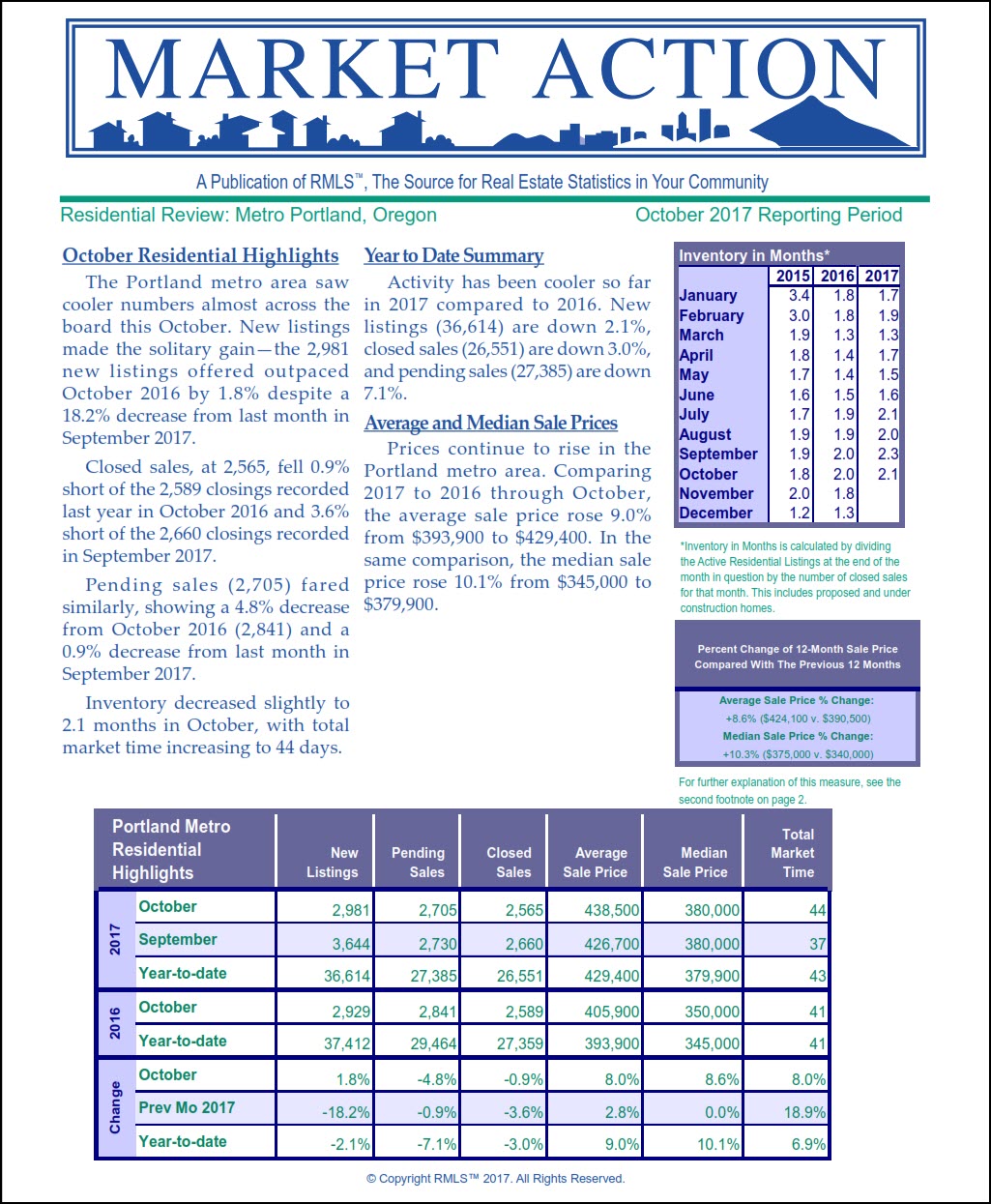 The Portland Oregon metro area real estate market cooled a little in October, 2017 with the only exception being new listings gained 1.8% despite a decrease of 18.1% the previous month. Closed sales fell 0.9% of October of 2016, and 3.6% short of September 2017 ending up at 2,565 homes closed. Pending sales also fared about the same, with a 0.9% decrease from September ending up at 2,705. Inventory increased, but only slightly to 2.1 months in October with total marketing time increasing to 44 days.
Year to date, activity has also been cooler with closed sales through the end of October down 3% at 26,551 and pending sales also down 7.1% at 27,385. However prices continue to rise throughout the area. Comparing October 2017 with October 2016, the average sales price rose 9% from $393,900 to $429,950.
You can download the entire 7 page PDF MLS report by CLICKING HERE. Inside you will see charts and graphs all relating to specific areas of metro Portland.