Real estate activity continued to see upward momentum this March in the Portland metro area! There were 3,090 new listings, a 31.3% increase over the 2,354 new listings posted in February. This was also a 2.9% increase from the 3,002 new listings posted last March. Pending sales, at 2,534, bested February's 1,848 by 37.1% but were a 3.6% decrease from last March's 2,628 pendings. Similarly, the 1,857 closings were a 26.6% increase from February's 1,467 but fell 4.0% compared to the 1,935 closings recorded in March 2013. There are currently 5,811 active residential listings in the Portland metro area.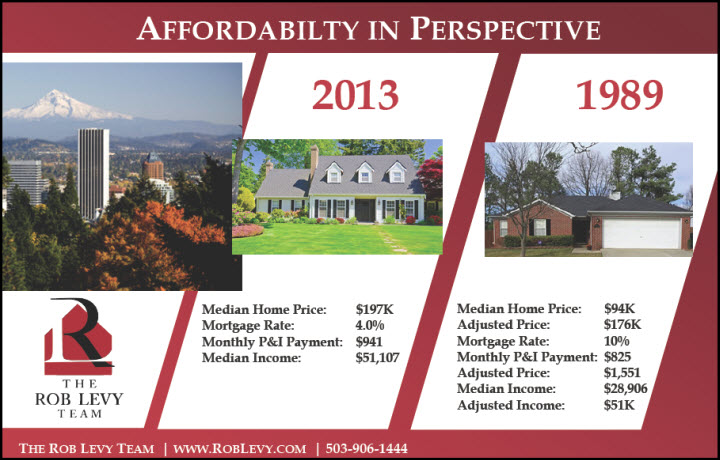 Total market time in the region fell to 85 days in March, and inventory decreased to 3.1 months. First Quarter 2014Real estate activity had a fine start the first quarter of 2014, although perhaps not as robust as 2013. The 8,113 new listings represent a 1.9% increase over the 7,963 new listings posted in the first quarter of 2013. There were 6,258 pending sales and 4,892 closings, down 3.2% and up 2.2%, respectively, from the 6,466 pendings and 4,789 closings posted in the first quarter of 2013.
Average and Median Sale PricesThe average price in the first quarter this year was $322,700, up 11.2% from the first quarter of 2013 when the average was $290,300. In the same comparison, the median rose 9.9% from $247,100 in the first quarter of 2013 to $271,600 in the same period of 2014.
Our featured home this month is in Forest Grove. Its a lovely traditonal style home on a large lot for a tremendous price. Its amazing to me how much more home you can get in Forest Grove compared to closer in Beaverton, Tigard etc. And you get the small town feel too! Its perfect for anyone working in Hillsboro, Beaverton, Sunset Corridor. Check it out here... http://www.roblevy.com/Property/342-BLUE-JAY-AVE-Forest-Grove-14631376