Parks in Southwest Portland - A list of popular Southwest Portland Parks
Parks in Southwest Portland - A list of popular Southwest Portland Parks
by Rob Levy
Southwest Portland is renowned for its abundance of parks and recreational activities, all located within close proximity of the city limits. Each park has something unique and different to offer, and all are definitely worth exploring. The following list should help explain some of the main attractions of four major parks in southwest Portland.
Washington Park
Located just minutes from downtown, Washington Park is a 400+ acre heavily wooded expanse that overlooks the city. It features various outdoor attractions of all kinds, including an archery range, tennis courts, 15 miles of recreational trails, the Hoyt Arboretum, the Japanese Gardens, the International Rose Test Garden, the World Forestry Center, the Portland Children's Museum, and the Oregon Zoo.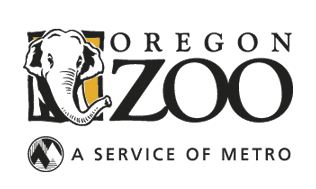 The highly regarded Oregon Zoo features over 2,200 specimens, representing 260 different species of mammals, birds, reptiles, invertebrates and amphibians. It is perhaps best known for its successful Asian elephant breeding program, and is home to Packy, the tallest and oldest example of his breed in the United States. These animals are on display in various exhibits over 64 acres. If you get tired of walking, hop on the Washington Park and Zoo Railway, which features a functional steam engine! This four-mile loop provides transportation between the zoo, the Hoyt Arboretum, the Rose Garden, and the World Forestry Center.
Be sure ride the train during the winter holiday season for the ZooLights festival, where the zoo is illuminated with a million lights. The zoo also hosts the Summer Concert Series every year, which has featured in the past such notable acts as Dr. John, The Neville Brothers, and Ray Charles.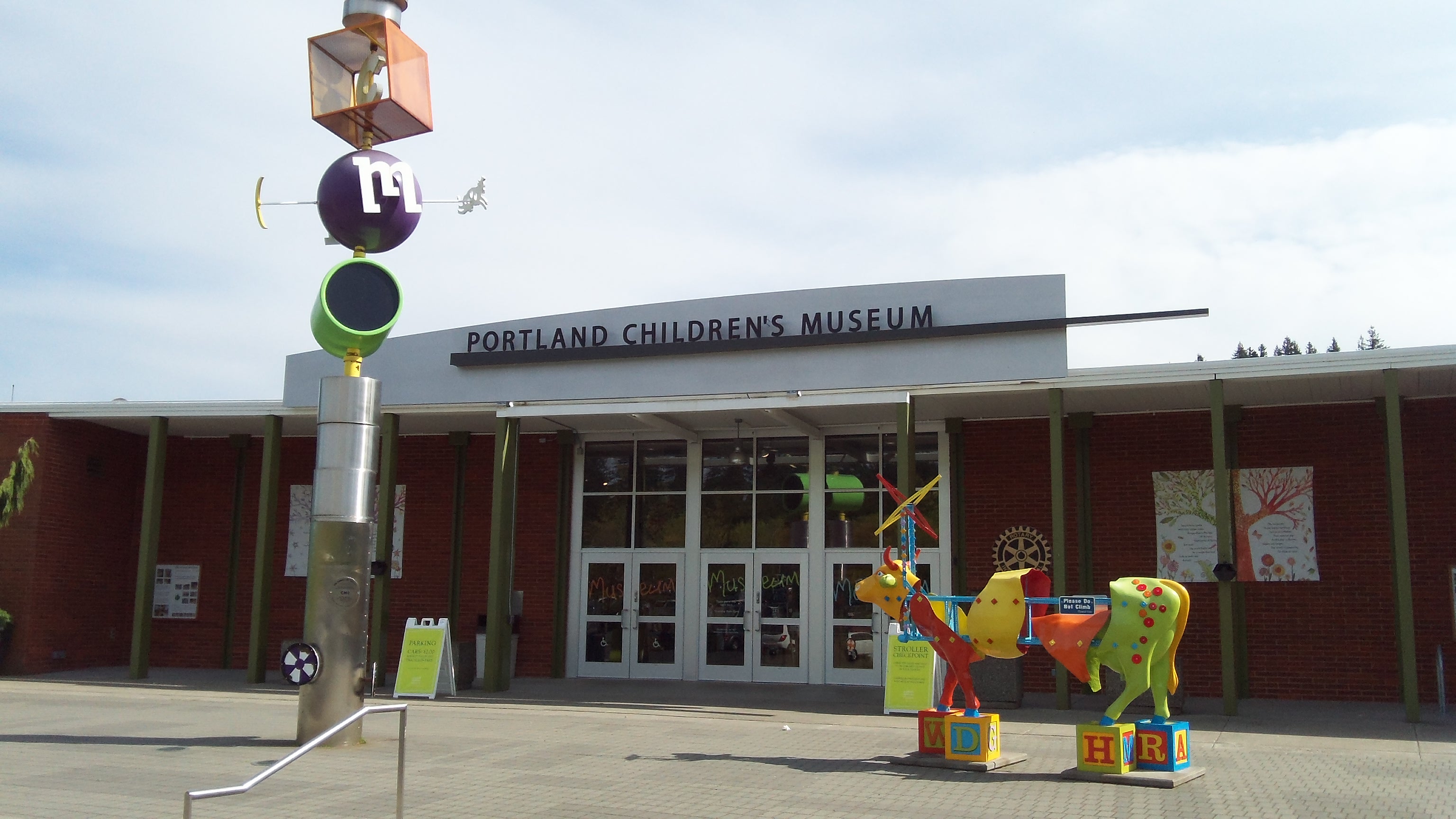 The Portland Children's Museum places its focus on early childhood development by offering many different and engaging hands-on exhibits. Many of these exhibits rotate, providing a constant flow of fresh and exciting ways to keep your child entertained and always learning. Located in the old OMSI building next to the zoo, this museum also features an on-site charter school.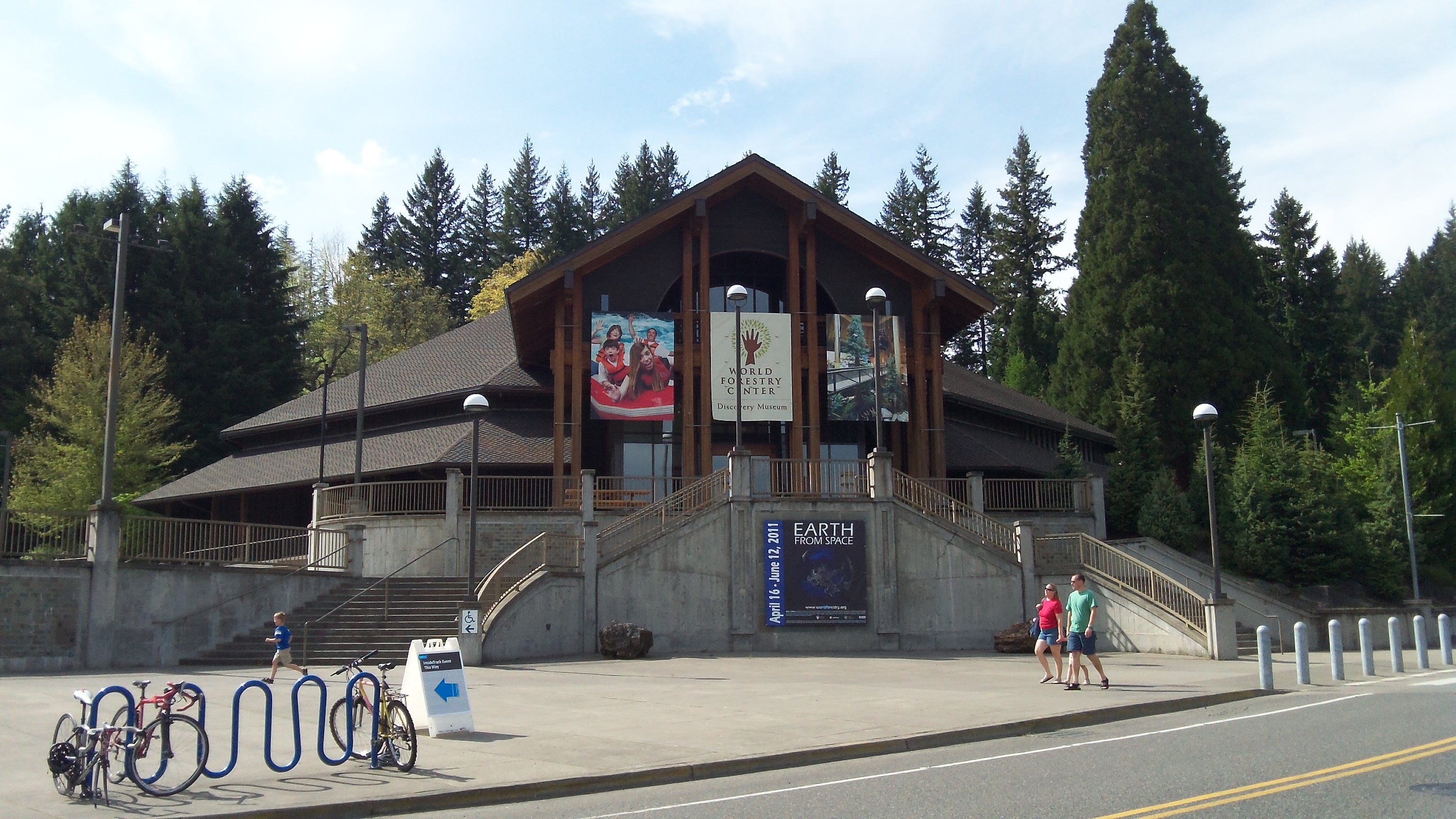 The World Forestry Center's mission is to inform people about the importance of the world's forests in order to promote a balanced and sustainable future. They get this message across by providing hands-on, interactive exhibits located at the 20,000 sq. ft. Discovery Museum, right across the parking lot from the zoo and the Children's Museum. Forestry is a major industry in Oregon, and this center educates people on how foresting can be self-sustaining.
The International Rose Test Garden is a beautiful public garden with over 7,000 rose plants spread out over 4.5 acres of multi-level tiers, founded in 1917. Already having been dubbed "The City of Roses" following the 1905 Lewis and Clark Exposition, where, in preparation, the city had lined some 20 miles of rose plants along its streets, the Rose Test Garden was proposed to further enhance Portland's reputation. It became a success during World War 1 when, in fear of certain varieties being destroyed, rose samples were sent over from Europe for testing. It is now considered the oldest continuously operating public rose test garden in the United States.
Often labeled as the most authentic Japanese Garden outside of Japan, the Portland Japanese Gardens feature five beautiful and distinct garden styles over 5.5 acres. The skilled gardeners who work and volunteer here also offer various gardening workshops, so you, too, can work towards creating your very own Japanese Garden!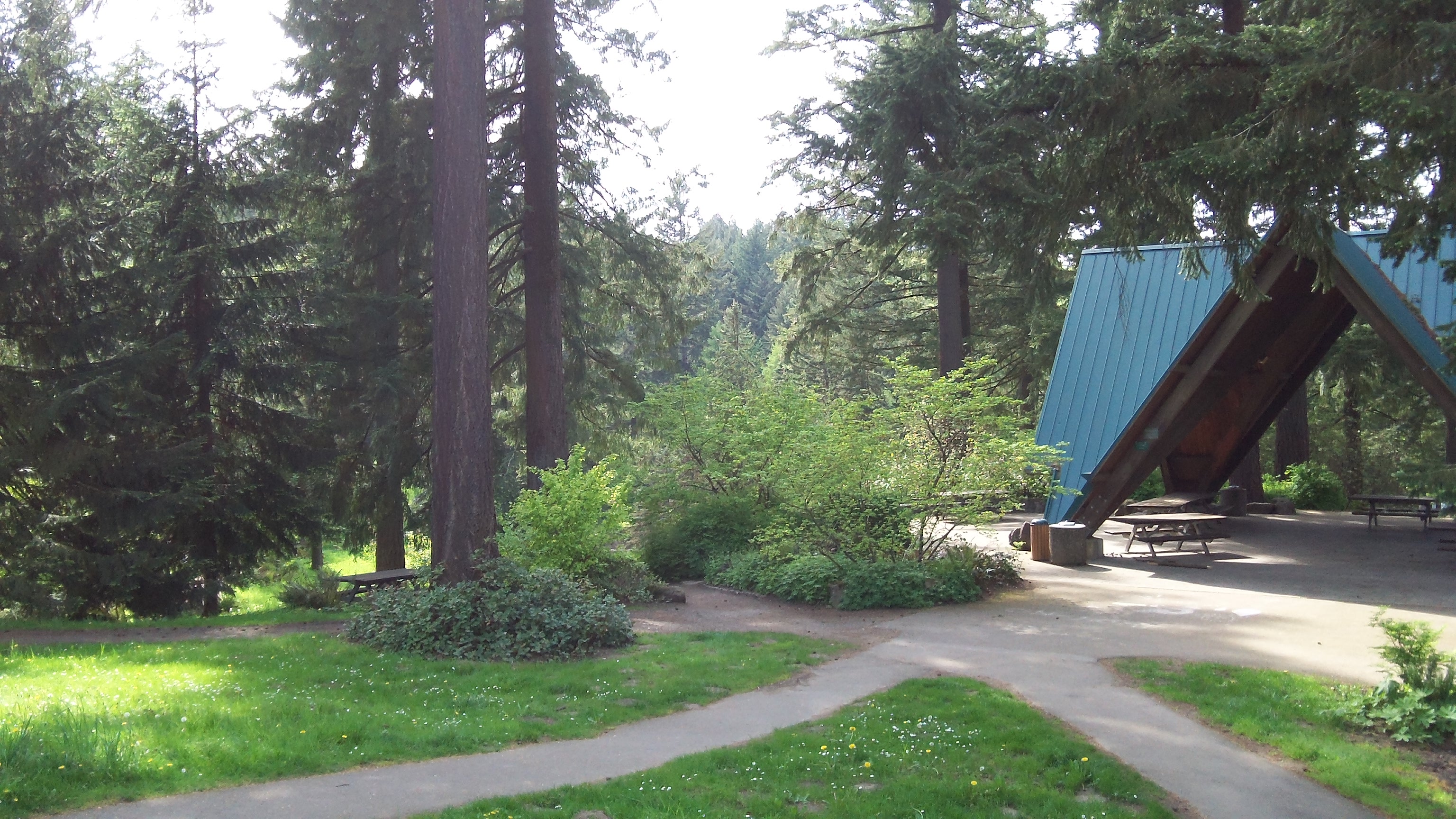 Founded in 1928, the 187-acre refuge known as the Hoyt Arboretum is home to more than 1,100 different species of trees and plants from around the world. This area not only serves as a peaceful urban retreat with 21 hiking trails covering 12 miles, but also as a so-called "living laboratory", geared towards furthering preservation and advancing research.
Forest Park
Forest Park is a heavily-forested municipal park, located in the west hills of Portland just minutes away from downtown, and stretching for about 8 miles along the Willamette River. Covering more than 5,100 acres and containing about 70 miles of recreational trails, it is one of the largest municipal parks in the United States. Forest Park is considered to be a major part of a regional network of trails that links together some thirty parks via the improperly named 40 Mile Loop system, which, in reality, contains more than 140 miles of trails. The 40-Mile Loop is still expanding, with plans to connect to the Pacific Crest Trail, which runs all the way from Mexico to Canada.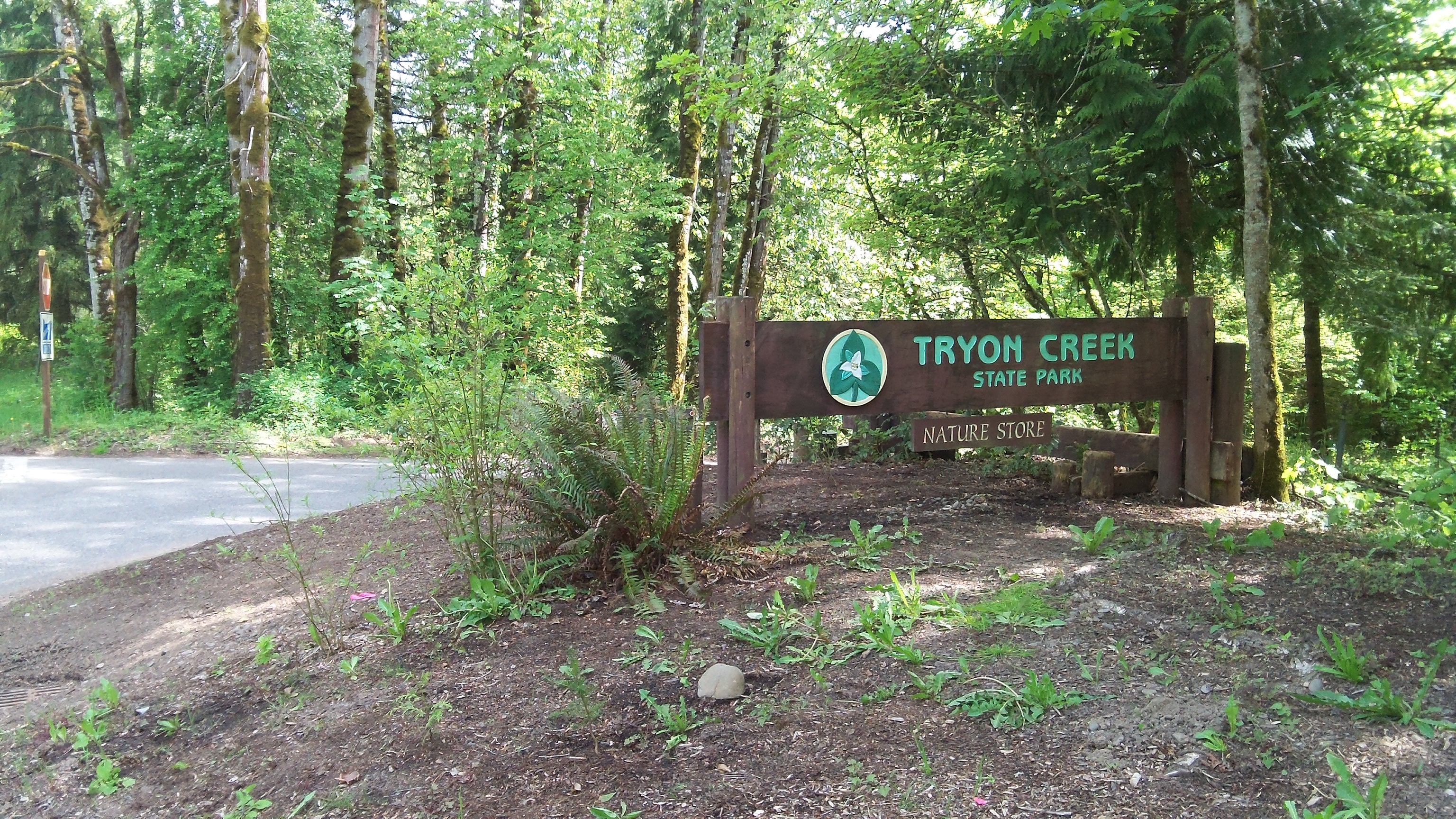 Tryon Creek State Park
The entrance to Tryon Creek State Park is located just off of Terwilliger Boulevard in southwest Portland, and its 645 acres expand into northern Lake Oswego. This park is divided in half by Tryon Creek, which runs from north to south. The beautiful trails here aren't too challenging, which makes this a perfect outdoor destination for the whole family.
Gabriel Park
Located just a quarter-mile southwest of Hillsdale, and also close to Multnomah Village, is 90-acre Gabriel Park, which features numerous hiking trails, an off-leash area for dogs, a skate park, tennis courts, and the Southwest Community Center. The Southwest Community Center offers access to amenities such as a basketball court, gymnasium, kitchen, meeting room, party room, rock climbing wall, indoor swimming pool, and a weight room; it also acts as a gathering point for children and adults of all ages to come together in the far southwest areas of Portland.
If you are thinking about buying or selling a home, give us a call at (503) 906-1444 or send us an email to explore your options and to find out when is the best time for you to make a move. Also, feel free to find me on Google+