Sellwood-Moreland Real Estate
Sellwood-Moreland Real Estate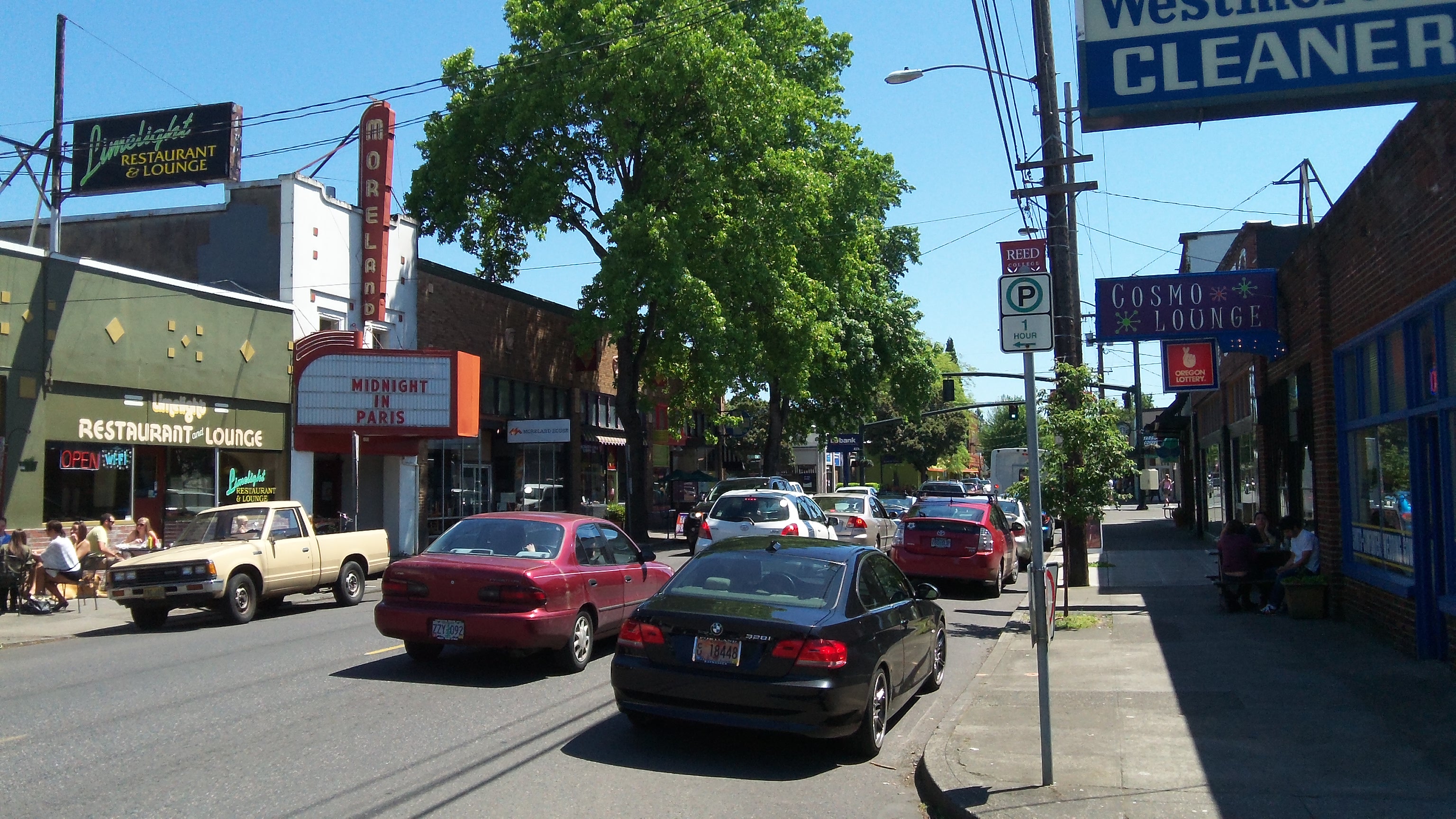 Sellwood-Moreland is a beautiful historic neighborhood on the east side, located atop the bluffs overlooking the Willamette River. It is a mere 3 miles south from downtown Portland and is bordered by Eastmoreland to the east, Brooklyn to the north, and the city of Milwaukie to the south. John Sellwood, who originally purchased the area as a donation land claim, sold his 321-acre property to the Sellwood Real Estate Company in 1882, and shortly thereafter, development began on the town of Sellwood. The town was incorporated in 1887, and officially became part of Portland in 1893. Sellwood-Moreland is connected to Southwest Portland by the Sellwood bridge, constructed in 1925, which is the southernmost of all Portland bridges.
Sellwood-Moreland's vintage charm is perhaps best represented by its abundance of upscale antique stores, most of which are located in Sellwood along SE 13th Avenue, with plenty more located in Moreland along SE Milwaukie Avenue. Be sure to check out the ReSaleArt.com storefront, which takes pride in consigning and selling gently used works of original Oregon and Pacific Northwest works of art. Spend a day exploring the various antique stores, boutiques and art galleries located in Sellwood-Moreland with the whole family!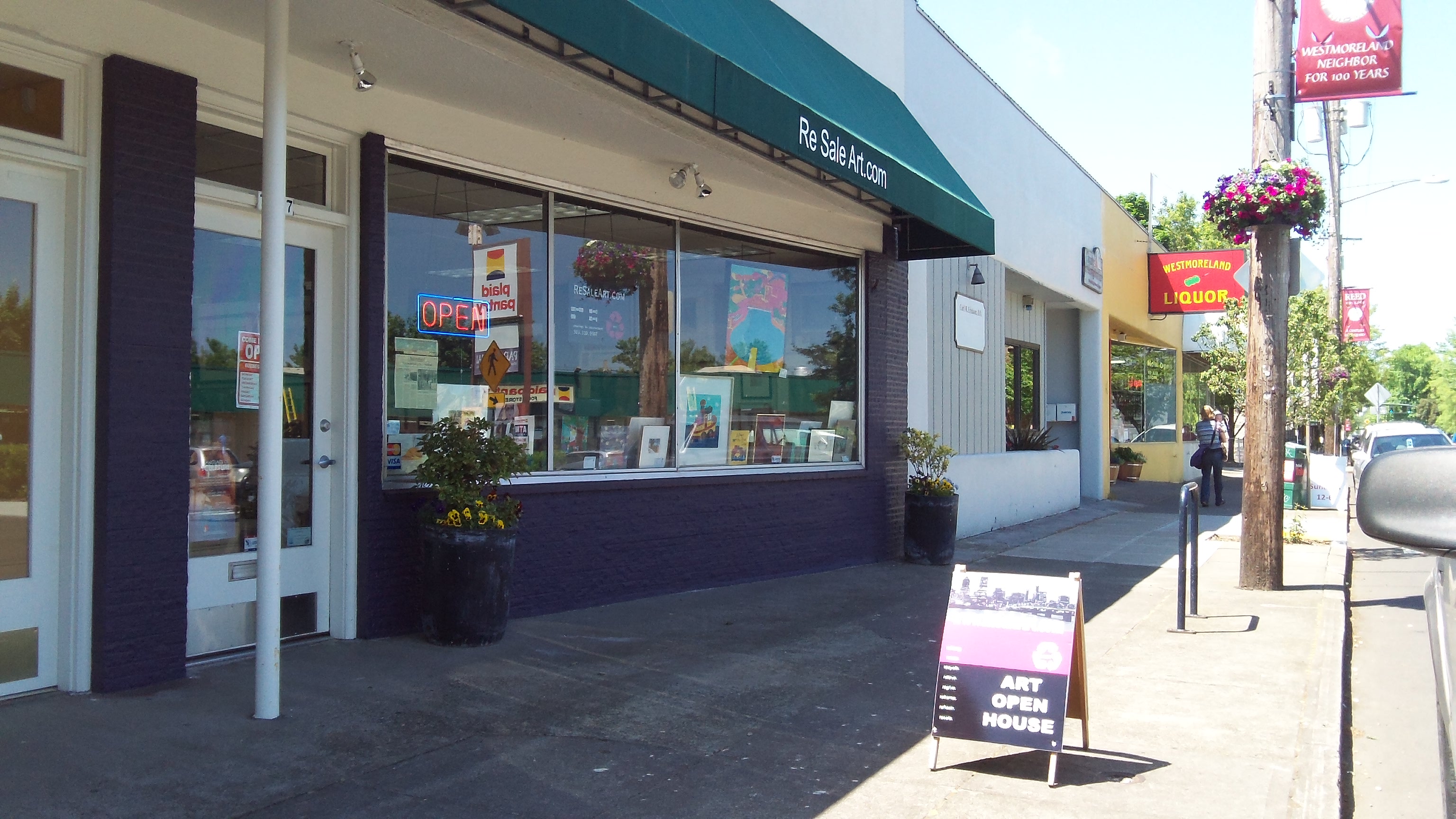 Those looking for a bite to eat will delight in the wide variety of restaurant fare located in Sellwood-Moreland. Portofino offers delicious Italian fare in a comfortable and inviting atmosphere. For delicious southeast Asian cuisine, stop by either Mekong or the Jade Teahouse, which stays true to its name by offering a wide variety of different loose leaf teas. Saburo's Sushi House has the honor of being labeled as Rob Levy's favorite sushi restaurant in all of Portland, and he certainly isn't the only one who thinks so. This popular sushi restaurant is easily spotted by the line of loyal customers patiently waiting to be seated. And of course, it wouldn't be Portland without food carts! A small but varied food cart pod is located across from the Sellwood-Moreland Library on SE 13th & Lexington.
While there are plenty of new and exciting businesses located in the area, the community has made sure to embrace it's past as well. Thankfully, the rich history of Sellwood-Moreland can still be experienced to this day. Be sure to check out a first-run movie at the beautifully preserved Moreland Theater, which has been in continuous operation since its opening in 1926. Oaks Park, an amusement park and rollerskating rink, has been providing the area with entertainment for over a century. Oaks Park was conceived as an attraction to coincide with the 1905 Lewis & Clark Centennial Exhibition, and features a seasonal amusement park with a variety of different rides and activities for children and adults of all ages. The year-round rollerskating rink is the largest in the Pacific Northwest, and is home to a giant Wurlitzer Pipe Organ suspended above the rink, which was originally built for the Broadway Theater in the 1920's and relocated to Oaks Park in the 1950's. You can hear it in action on Sunday and Tuesday evenings.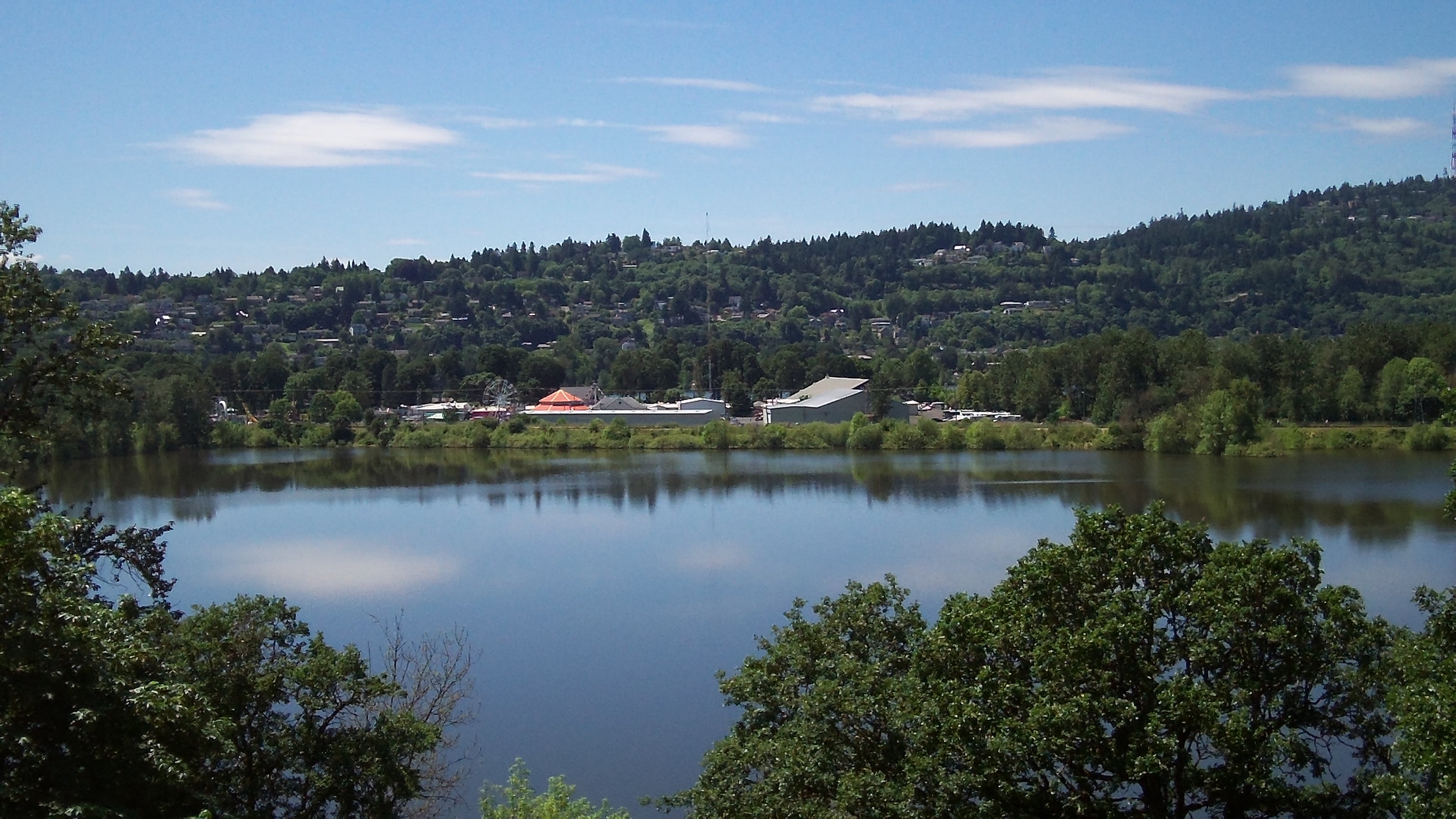 The serene beauty of the Pacific Northwest is captured perfectly at the Oaks Bottom Wildlife Refuge, a 141-acre expanse located just blocks away from the vibrant Sellwood-Moreland area. This protected natural flood plane and wetland is connected to the large trail system known as the 40 Mile Loop via the Springwater Corridor Trail, which is paved for easy accessibility.
Sellwood-Moreland certainly has a lot to offer for any homeowner looking for that rare vintage charm that is becoming harder to find in a city that is constantly growing and evolving. For more information regarding businesses and events, visit the Sellwood-Moreland Business Alliance website here.
If you are thinking about buying or selling a home, give us a call at (503) 906-1444 or send us an email to explore your options and to find out when is the best time for you to make a move. Also, feel free to find me on Google+