Portland's Hottest Neighborhoods in 2018
Monday, February 18, 2019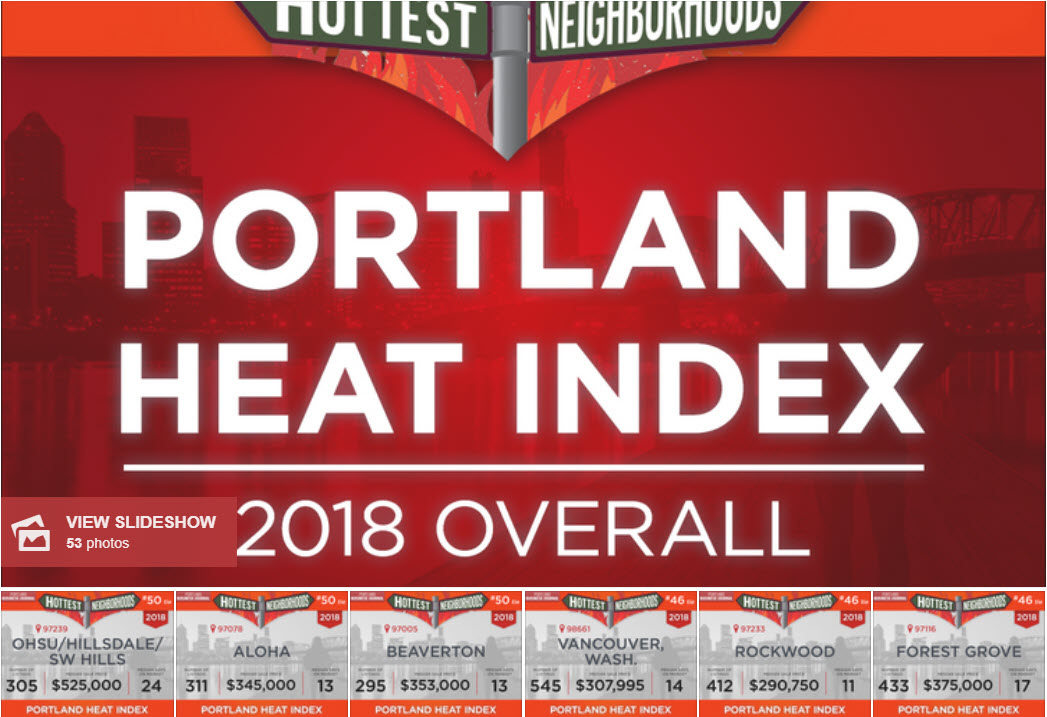 Here it is again, the Portland Business Journal's hottest neighborhoods for 2018. This also includes the Vancouver, Washington area and it's local communities.
There are some predictable results here, and some surprises. Take a look and let me know what you think.
You can read the entire article online by CLICKING HERE.