Wednesday, November 21, 2018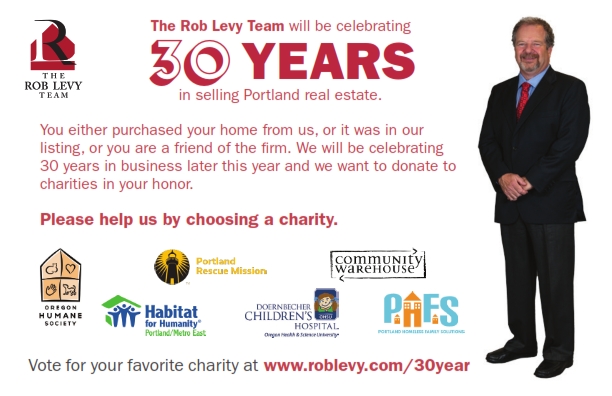 CLICK HERE TO HELP CHOOSE THE CHARITY!
That's right, we are donating money to six local charites in your honor and are asking for for your help to choose your favorite charity. Please click on the link above and let us know your personal favorite of the six to celebrate our 30 years in business.
The average Realtor has been in business for 10 years, so this means we have seen much more than most others and now as the market is slowing down some experience is more important than anything!
Thanks to ALL of you - our past sellers, buyers, freinds of the firm, team members, fellow agents, national Realtor freinds. There is no way we could be here today celebrating 30 years in business without you!